Mountain Biking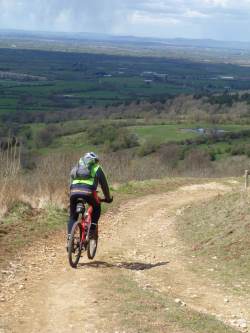 Mountain Biking, Peak District
As well as activities on foot or on a rope, the club would like to offer Mountain Biking is an activity, but the leader who held professional qualifications in taking young people out on mountain bike rides is no longer able to do this.
If you are a BB leader with a mountain bike qualification, we would lover to hear from you.
Of course, if you are an adult and regularly go mountain biking yourself, there's nothing to stop you bringing your bike to one of our meets and going for a ride.
Because the BBMC no longer has a qualified instructor for mountain biking and cannot offer this activity to young people, it has not updated the risk assessment. Click on the link below to view our 2012 Risk Assessment for Mountain Biking.
Published on