Activities
The Club currently organises the following activities during its meets:
Backpacking and Wild Camping
Climbing (Single Pitch Rock and Indoor) and Abseiling
Hill Walking and Rock Scrambling
Mountain Biking
Via Ferrata
All activities are led by Club Leaders who have the necessary qualifications and experience to lead these activities. More details on each activity, including the Club's Risk Assessments for these activities, can be obtained by selecting the appropriate menu link in the sidebar opposite.
The BBMC has produced generic risk assessments to which we attach site specific risk assessments, as and when required. New locations or activities being used are routinely visited prior to use and assessed for risk. The club's risk assessments follow the recognised five step process as recommended by the Adventurous Activities Industry Advisory Committee and HSE. Risk assessments for specific activities can be found on the appropriate Activity web page (from the sidebar menu on the left) and an overview of the risk assessment system and a generic risk assessment for residential meets can be found below.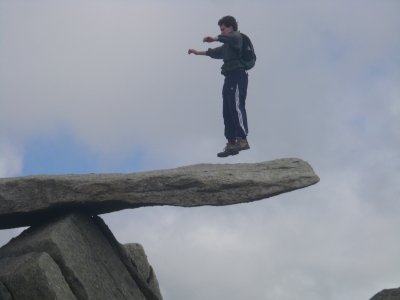 The Cantilever, Glyder Fach
Published on