Local Treks - Mar '22
Our first planned events in 2022 will be a series of local Adventure Treks taking place at three locations across the country on Saturday 19 March.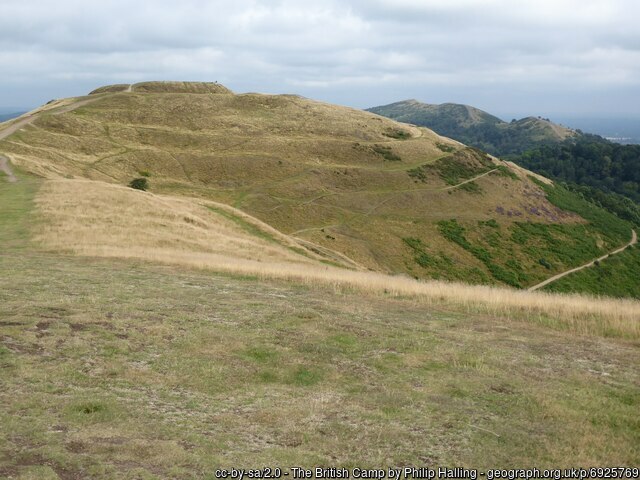 The British Camp hillfort in the Malvern Hills
cc-by-sa/2.0 - © Philip Halling - geograph.org.uk/p/6925769
Event - The Hill Fort Adventure - An afternoon of hill walking to the summit of an ancient Hill Fort where we will take advantage of the natural terrain and enjoy a wide game, meet new people and enjoy B.B. company.
Locations: Herrington Country Park, Sunderland for North East England; British Camp, Malvern Hills for the West Midlands and South Wales; Holmbury Hill, Surrey for London and South East England.
Date - 19th March 2022
Who can come - The event is for anyone within easy travelling distance of the Hill Fort. All participants are expected to be fit enough to manage the walk.
Timing - We anticipate that each Trek will be as follows: meet at the start of the walk at 1:00 p.m. and enjoy a 2.5hr walk to the summit of our Hill Fort, have a wide game and a bite to eat (carry your own refreshments), return to our vehicles by a short 30 min walk and go our separate ways home for a relaxing evening.
Please register for one of the above events via boys-brigade.org.uk/bbmc-hillfort-adventure and you will be contacted with more detailed information.
For this event everyone will require good sound footwear, boots preferable but not essential, warm and waterproof clothing, hat and gloves and a small rucksack to carry food and a drink.
Please remember that the participating Companies are responsible for their young people both for transport and while on the trek- so they should ensure a sufficient number of BB registered Leaders are present.
Published on