Adventure Camp - Aug '22
The BBMC is organising an Adventure Camp at the BB West Midlands District Camping Centre at Dyffryn Ardudwy in North Wales from 27-31 August 2022 (this includes the August Bank Holiday Monday, so leaders will only need to take two days' leave in order to attend).
We hope to offer a range of adventure activities (using CMC Adventure) for those activities that we cannot run with our own qualified and experienced leaders.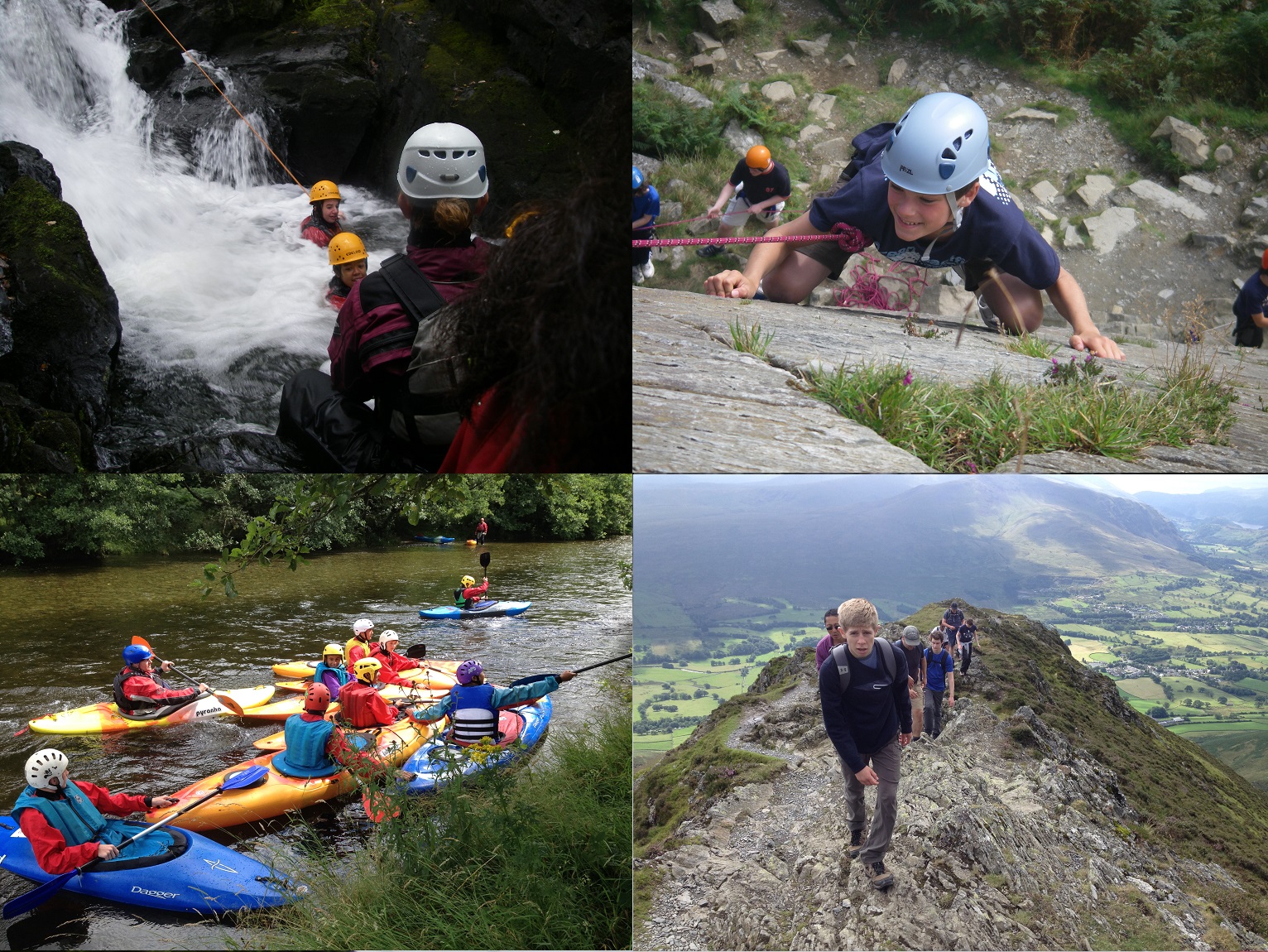 Gorge Walking, Climbing, Kayaking and Hill Walking that we hope to offer at this year's Dyffryn Adventure Camp
Dyffryn Ardudwy is on the North Wales Coast between Barmouth and Harlech. It is one of the few locations in the UK where there is a Boys' Brigade Campsite from which both mountain-based and sea-based adventure activities can be enjoyed. The site is very convenient for watersports in the tidal estuary at Pensarn Harbour (where CMC Adventure is based) and for the Rhinogydd mountains (Rhinogs), which is the one of the most rugged range of mountains in Snowdonia. It is also within reach of the main peaks of Snowdonia.
The camp is aimed at young people in Year 9 and above, but other Company Section members can attend, if they are adventurous, physically fit, well equipped and act responsibly. Leaders are welcome to attend, if they bring young people or have qualifications that would allow them to lead activities. Providing we have sufficient leaders, we would hope to allow young people to attend this camp without leaders from their own companies attending.
The cost of the camp will be £90 for young people (up to Year 13) and the cost for leaders will be £120 if they participate in activities provided by CMC Adventure and £60 if they do not. Young people will be given priority for these activities, so it is possible that these activities may not be offered to leaders.
If you have any questions about the Adventure Camp or want to register an interest, please complete a Contact Form with the subject "Adventure Camp".
Published on